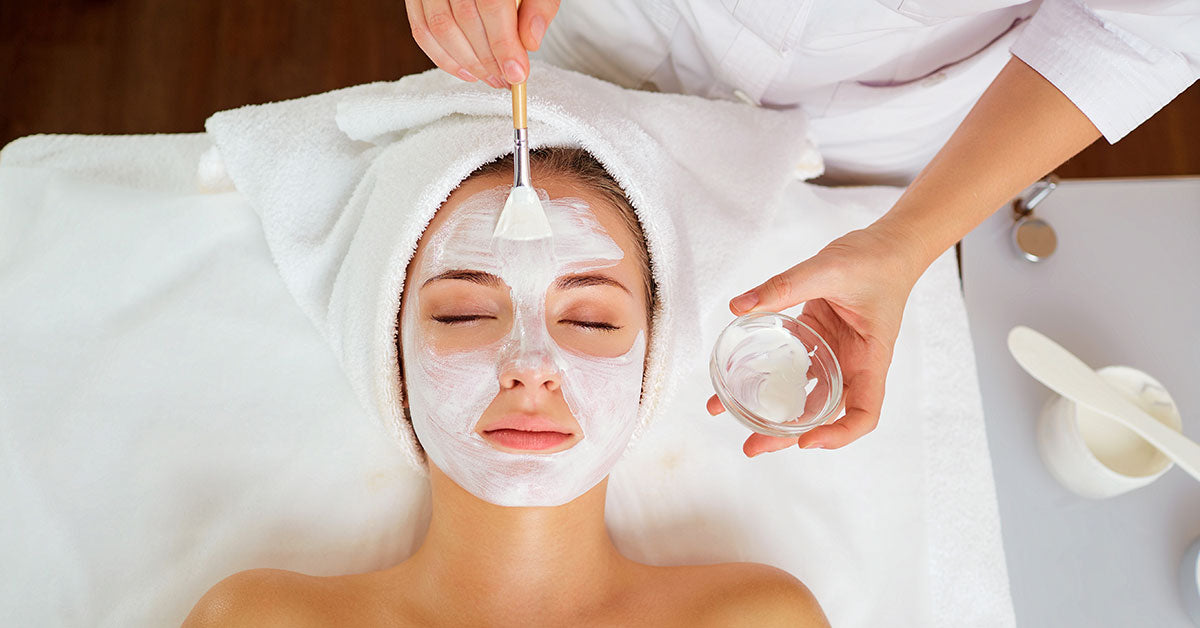 New year, new skincare trends. The proliferation of skincare advice, tips, and tricks on social media—some better than others—has brought a love of all things beauty and wellness to the forefront of the collective conversation. Some trends are weirder than others, like "foundation frothing," but we have rounded up the top 5 most talked about skincare trends for 2023 that we also stand behind.
1. Noninvasive Treatments
This includes everything from LED facials to powerful "notox" ingredients in skincare. We are seeing a rise in "tweakments" that avoid the downtime of cosmetic and surgical procedures. Trade side effects for benefits—what's not to love about that?
We recommend:
Moisture Infusion Facial with LED
LED light boosts skin health and resiliency while different colors of light aid in addressing specific skin concerns. Each step of the Moisture Infusion Facial—cleanser, peel, mask, and serums—is formulated with hydrating ingredients like hyaluronic acid, peptides, and antioxidants. LED light therapy over the mask amplifies your results, maximizes potency, and boosts hydration even further. Your skin is left feeling firmed and deeply nourished, with a noticeable reduction in the appearance of fine lines and wrinkles.
Find your closest spa and book your facial.
This is a bestseller many times over for a reason. The potent ingredient lineup includes Botox-like peptides that work to reduce the appearance of fine lines and wrinkles and the Idealift peptide complex that encourages a firmer and plumper appearance. Long-term hydration and improved barrier function are added advantages of this do-it-all moisturizer.
2. Skincare-Makeup Hybrids
Some might even call this a version of "skinamilism." Streamlining your routine is always a good idea, and it's even better when products can work double duty for you. This includes cosmetics that have dynamic skincare ingredients like hyaluronic acid or peptides to soothe, protect, and hydrate your skin during wear.
We recommend:
SPF is a year-round necessity. This tinted sunscreen not only works as a great makeup primer underneath foundation but can also be worn on its own for a flawless, protected, and clean makeup look. Solar Defense Tinted instantly adapts to any skin tone for a healthy glow while a unique blend of calendula, cucumber, and acai extracts provides a rich source of antioxidants to nourish and protect the skin from free radical damage. The result is moisturized, mattified, and even-toned skin that protects from the sun's harmful rays for up to 2 hours.
It's all in the name. Perfect your pout and restore lip fullness, volume and definition within minutes and reduce the look of lip lines with this plumping, nourishing lip treatment. A warming, tingling sensation lets you know it's working, and a luminous, sheer gloss gives the right amount of shine and pigment. Keep this on hand to support collagen production for more youthful-looking lips over time.
3. Empowered Aging
Anti-aging is on its way out, replaced by the much more inviting, and accurate, term "healthy aging." Why? Aging is a privilege. We may want to diminish some of the physical pronouncements like fine lines and pigmentation, but that doesn't mean we're not grateful to greet each year. This reframe includes using products that support aging skin and are made specifically to address concerns and deliver results.
We recommend:
Beloved by skin care professionals, this serum includes a concentrated ingredient lineup of peptides, soybean seed extract, and collagen-supporting Ellagi-C to holistically address all signs of aging. Weightless but powerful, Power Serum visibly improves fine lines, wrinkles, and skin suppleness.
The patented Nimni Cream is formulated with a breakthrough amino acid complex developed by the world's leading expert on collagen, Dr. Marcel Nimni. In a clinical trial, 91% of participants showed a diminished appearance of fine lines and wrinkles and smoother texture.
Time-release retinol aids in cell turnover and is clinically shown to promote the appearance of healthy collagen production leaving skin smoother, brighter, and more even-toned.
This deeply rich, ultra-restorative crème works with your skin's circadian rhythm to balance and restore over time. Use Power Luxe as the final step in your nighttime routine to lock in hydration and encourage cell turnover while you sleep and use nightly to protect your skin's natural lipid barrier and prevent dryness and sensitivity. The clinically proven retinol alternative Bakuchiol pairs with four layers of hyaluronic acid along with anti-wrinkle peptides to provide collagen support and restore a youthful glow to the skin.
4. Ask the Expert
Social media can only provide limited—and sometimes misguided—advice. The best part about your skin is that it's unique to you. That means your routine will look different from someone else's and should be tailor-made for your needs. Make 2023 the year you seek the help of an esthetician to address root causes or skin concerns and achieve your best skin yet.